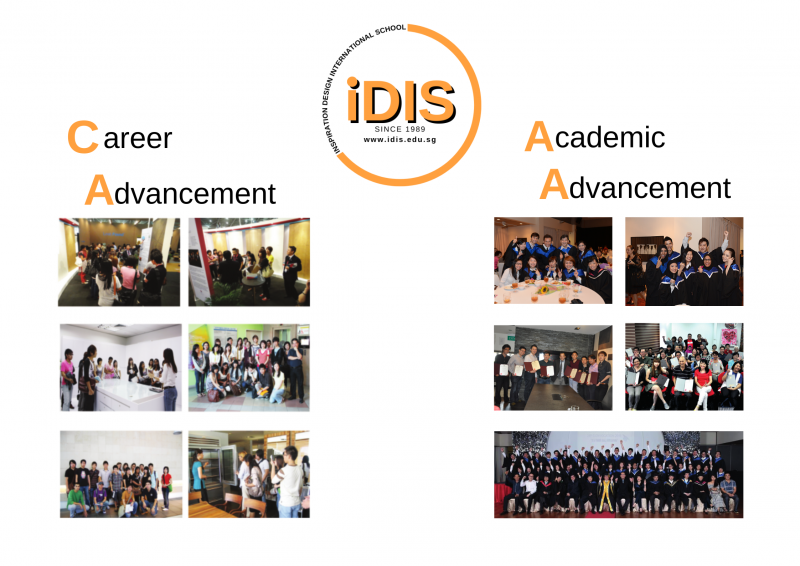 At IDIS, we practice project-based learning to integrate technical, creative, and professional skills with real-life scenarios.
Inspiration Design International School was established in 1989 to provide design skills and knowledge for a career path in the multifaceted design industries.
Since then, we have broadened our range of courses to cover an array of design programs in line with industry standards.
Besides the staple programs like Advanced Diploma and Certificate courses, students can also choose from a selection of specialized courses in interior design software skills.
Our courses provide students with a foundation for career options in the design industry. Upon graduation, we help students connect with job opportunities and other professional opportunities.
Dear Parents and Students,
Inspiration Design International School was set up on 14th February 1989 with the purpose of providing core skills for those who wish to practise design discipline as a professional in the various design industries. Since then, Inspiration has progressed to become Singapore's premier private education provider for a wide range of design knowledge and skills, having graduated more than 6000 professional designers into the industry since its inception.
Inspiration Design International School dares to be different, has the courage to take on the challenge of good designing, and most importantly, aims to inspire graduates to become enterprising creative designers.
As Singapore is constantly on an economic transportation and technological innovation, INSPIRATION continues to strive to offer relevant courses in the revolutionising industry. This allows our students to be equipped with knowledge and skills as they embark their new chapter.
Inspiration Design International School intends to hone its multi-faceted design students, who come from various cultures and continents, into well-equipped and creative designers, bringing diversity and dynamism into the quality of life.
We are confident that Inspiration's growing bastion of well-trained designers will augment Singapore's drive towards becoming a smart and sustainable city.
Once again, thank you for choosing Inspiration Design International School as your preferred learning institute.
Yours Sincerely,
Team Inspiration
OFFICE FACILITIES
Inspiration is devoted to excellence in teaching, learning, and research, and developing leaders in many disciplines who make a difference globally.
International focus – our students come from across the globe

Innovative courses – we encourage learning, creative thinking, and growth

Real life learning – equipping students with real-world applications and a hands-on approach to learning
MISSION
To be Singapore's leading independent design school, dedicated to providing an exemplary educational service that creates professional and innovative designers from local and overseas talent.
VISION
To educate, nurture, and inspire successful designers.
CORE VALUES Professionalism | Innovation | Care
INSPIRATION's values provide direction for the school's actions and describe those characteristics with which we approach our students, our courses, and our market place.
Awards
Career Opportunities
After graduation, students can seek to become Draftspersons, Interior Designers, Exhibition Designers, Furniture Designers & Manufacturers, Furniture & Furnishing Retailers, Contractors, and Builders.
With the achieved professional skills, graduands will be able to set up their own business as established designers.
Inspiration Design International School offers students a fast track into a satisfying and rewarding career path in the interior design industry.
Join Over
6,000 Graduates

That Enjoyed The Inspiration Education
Become Part of Inspiration Design International School to Further Your Career.